Stay Safe and Confident on the Road
Expert servicing, professional repairs, and 100% Customer Satisfaction!
Air Conditioning & Heating Repair
Automatic & Manual Transmission Repair
Steering & Suspension Repair
Financing Options Available
About
Lanning Automotive
Lanning Automotive & Tire, L.L.C. was established in 2015 as a result of the expansion of Lanning Automotive. Quickly growing into one of the top producing independent service centers in Columbus, IN we pride ourselves in exceeding our customers' expectations. Utilizing a 10,000 sq. ft. facility located in the heart of Columbus along with being individually owned and operating under a blanket of honesty and integrity with a team of professionals, we will ensure all of your automotive needs are met without any of the hassles one would receive at a national chain.
With certified technicians on hand, you can rest assured that your vehicle is in good hands. We strive to make sure the repairs on your vehicle are done correctly, thoroughly, and efficiently. Knowing full well our customers have many choices in automotive repair, we make it our main goal to provide the absolute best customer service in the industry. Each and every employee has a vested interest in your satisfaction and safety. Professionally trained and highly motivated we maintain a high standard, of which other shops in the area aspire to. From the minute you decide to call or stop in, you'll feel the personal attention we dish out every day to our customers. We won't treat you like a number…we treat you like family. We use the latest in diagnostic and repair technology to give you real-time feedback on what's happening with your vehicle.
Up to date accounting and shop management systems assure that proper records will be kept of the work you have done. You'll also get peace of mind knowing that, should something go wrong with the work we've done, you're covered by a nationwide warranty for 2 years/24,000 miles through TechNet. Along with outstanding customer service, proper invoicing procedures, and one of the best warranties in the business…we also offer financing options for those unexpected larger jobs. Most financing options include an interest free period, which saves massive dollars! If all that isn't enough…we'll even take you to work or home while repairs are being done, then pick you back up if need be.
Nobody likes having to get their vehicle repaired, but we've went to great lengths to make sure the procedure is as painless as possible. We have no doubts that you'll make the right choice when choosing us to be your repair center!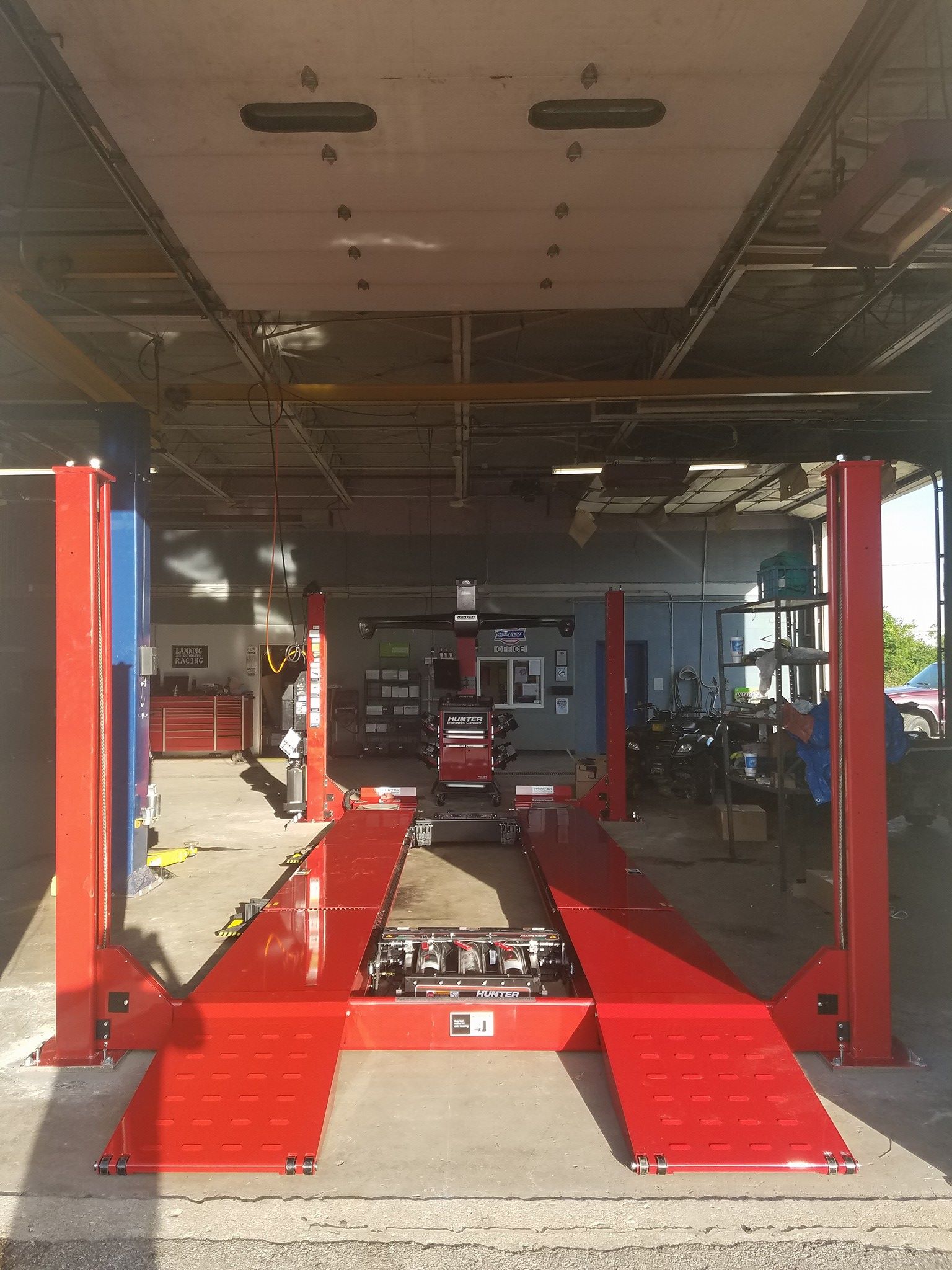 Getting In Touch Is Easy.
Hours of Operation
Monday 7:30AM – 5PM
Tuesday 7:30AM – 5PM
Wednesday 7:30AM – 5PM
Thursday 7:30AM – 5PM
Friday 7:30AM – 5PM
Saturday 7:30AM – 12PM
Sunday CLOSED
Have a Question?
We Can Help.
At Lanning Automotive, we take pride in delighting our customers with rock-solid customer support. Send us a message with any questions or concerns you may have!